An exclusive session with Gail Jarrow and Calkins Creek editor Carolyn Yoder discussing why learning history is so important to understanding the present! The following Q&A sheds light into why author Gail Jarrow is so intrigued by historical horrors, and why she writes about deadly diseases in history.
 How did you meet and how did you start working with each other?  
CAROLYN: Gail was one of the first authors to be published by Calkins Creek and our relationship has grown over 16 years, the life of the imprint. Our relationship and friendship were cemented because we share a love of art, museums, and theater. Unfortunately, I don't love college basketball like Gail, but I recognize her passion and I know not to call her when Duke plays ball! In the past, we have met often in NYC to not only enjoy each other's company but also to think about new book ideas and to toast our work together.
GAIL: I had to check my files to confirm my memory, but 22 years ago I sold an article to HIGHLIGHTS magazine when Carolyn was the history editor there. Later, after Calkins Creek began, I sent her an American history idea I'd been itching to write. Carolyn has high standards for accuracy, and she pushed me to ratchet up my research skills with that book, THE PRINTER'S TRIAL. Over the years, I've learned a great deal from her while having a good time. Since the pandemic, I've missed regularly getting together in person.
Why do you love working on nonfiction books for young readers?
CAROLYN: When I look at the books I loved as a kid, they are mostly nonfiction, such as biographies of great women. There is nothing like a REAL story. In high school, I had the good fortune to have an American history teacher whose dad was a US congressman — she instilled the love of the past in me. Also, my parents took me and my brother and sister to so many historical sites that it had a profound effect on me. When I was a junior in high school, my folks and I traveled cross country and stopped at all the presidential libraries along the way. I titled my travel journal Manifest Destiny—that's how much I loved the past!
GAIL: l was a teacher for several years, and I write nonfiction for the same reason I became an educator: to help young people broaden their knowledge and understanding of the world. I enjoy the process of learning new and complicated information, then making it interesting and eye-opening to kids. There's a fascinating backstory behind every important historical event and scientific discovery. Even as a young teen, I wanted to know what it was. That's the way I approach a subject.  
Carolyn, you like to say "the past is worth knowing – to understand the present and the future!" How do Gail's books fit into your mantra? How are Gail's books important and relevant for kids today?
CAROLYN: During this Pandemic, Gail's titles in the Deadly Disease Trilogy are (unfortunately) painfully relevant. Reading about how our country treated pellagra, typhoid fever, and bubonic plague in the past puts our modern situation in perspective. Young readers will definitely make many connections, some of them personal. How does a deadly disease affect my country? How does it affect my town? How does it affect me? These titles not only offer perspective but also hope—the causes of these three diseases became known and proper treatments were put in place. These books trigger reflection!
Gail, the books that you've worked on with Carolyn are varied — from THE AMAZING HARRY KELLAR (about a famous magician) to FATAL FEVER (about Typhoid Mary) to your most recent title BLOOD AND GERMS (about Civil War medicine – the first in the "Medical Fiascos" series). Describe how you work with Carolyn on your books.  
GAIL: Usually, I identify a few subjects that grab me. These are topics I've come across in general reading or in research for my other books. I have some basic criteria. Am I curious and enthusiastic enough to stick with it for a couple of years? Are there sufficient primary sources available to allow original research? Can I make it exciting for young readers? I run the ideas by Carolyn, and we agree on the best one. Then I go off to do research and write. 
After so many books together, I can almost hear her whispering in my ear as I work: Is this a reliable source? What's the context? Will kids understand this? When I send her the manuscript draft, which I've already self-edited several times, I often sense a problem area and ask her advice on fixing it. Carolyn always comes back with suggestions that strengthen the book. She makes sure the facts and every direct quote have been triple-checked. I appreciate this attention to detail, and we're an effective team. She's been a good sport about the less appetizing content of my books, even when I gave her a hard time about eating raw shellfish.
What are you working on together going forward? What would you like to work on in the future?
CAROLYN: What I really appreciate about Gail is that she thinks hard about what she wants to write about—what she wants to expose young readers to. She has to have a strong affinity for a subject because she devotes a great deal of time to it—years! That dedication doesn't stop when she submits the manuscript. It can take about a year for a manuscript to travel from submission to the printer. I enjoy every step in every process. 
We have become good friends and I think we both respect each other and know we are both invested in making the best book possible. Right now, we are finishing up the second book in Gail's medical fiascoes series. AMBUSHED! is about the assassination of President Garfield and the medical mishaps that took place treating his injury. I can't wait to work on the third book AMERICAN MURDERER, which is about the ill effects of hookworm. I leave it up to Gail to send me more ideas for future titles—I don't want our relationship to end. It is seamless and painless, unlike many of the subjects she writes about.
GAIL: Carolyn and I get along so well that I hope to produce more books with her. I'm always on the watch for new subjects, especially long-forgotten stories from the history of medicine. In fact, the idea for AMBUSHED! started with an article I spotted a few years ago while paging through a forty-year-old issue of American Heritage magazine. FATAL FEVER, BUBONIC PANIC, and AMERICAN MURDERER were all inspired by Public Health Service reports published in the early twentieth century. These events might be part of the past, but as I point out in my books, they're also an important part of the present. That's why history matters and why I'll keep writing for young readers.
---
Blood and Germs
THE CIVIL WAR BATTLE AGAINST WOUNDS AND DISEASE
By GAIL JARROW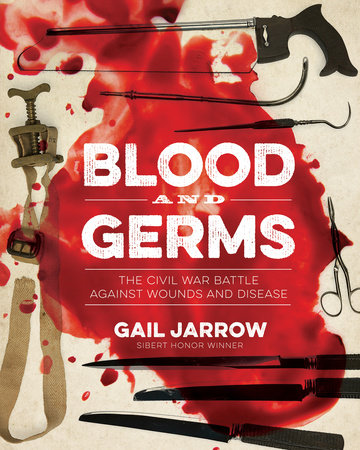 ---
The Poison Eaters
FIGHTING DANGER AND FRAUD IN OUR FOOD AND DRUGS
By GAIL JARROW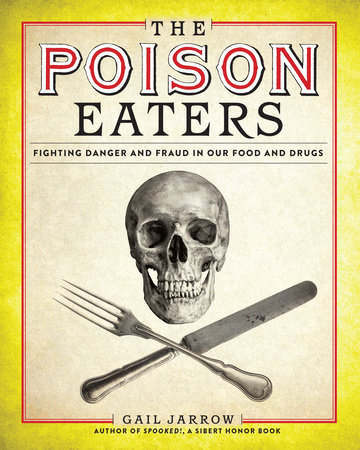 ---
Fatal Fever
TRACKING DOWN TYPHOID MARY
By GAIL JARROW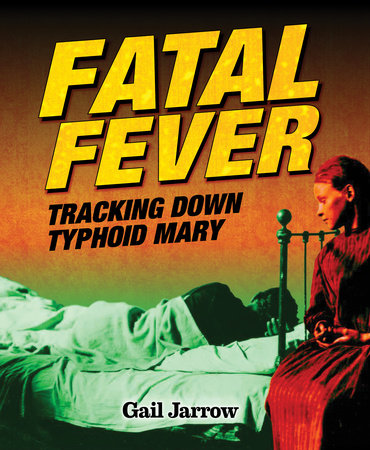 ---
Red Madness
HOW A MEDICAL MYSTERY CHANGED WHAT WE EAT
By GAIL JARROW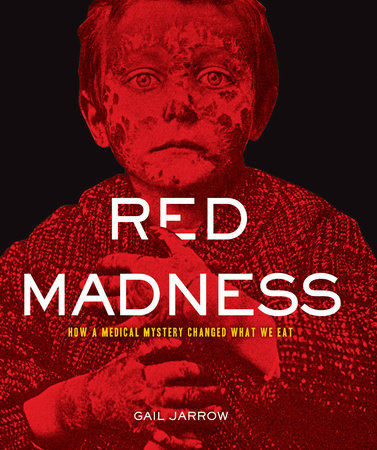 ---
Bubonic Panic
WHEN PLAGUE INVADED AMERICA
By GAIL JARROW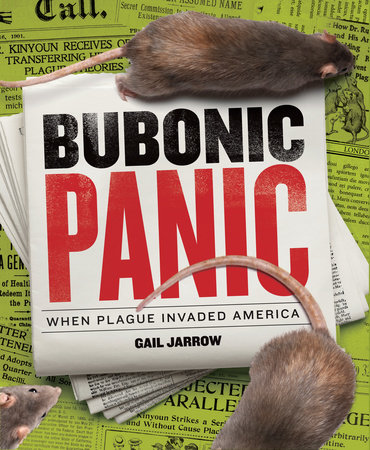 ---
Spooked!
HOW A RADIO BROADCAST AND THE WAR OF THE WORLDS SPARKED THE 1938 INVASION OF AMERICA
By GAIL JARROW