Military history and war times shape every aspect of society, from the physical borders between nations to the language, religion, and rights of citizens. Peace is always the goal, but the American military has a proud history of enforcing the laws of this land by putting honor and valor before self.  The books in the Calkins Creek collection reveal the personal stories of individuals who made a difference in many of this nation's great wars: the American Revolution, the Civil War, World War I, World War II, and the leaders and heroes of each conflict.
This collection is the perfect addition to school libraries and classrooms, or for families who want to keep their bookworms (or reluctant readers!) excited and reaching for the next book. Explore these 13 Books that Celebrate American Military History and click on any title to peek inside and learn more!
A CIVIL WAR NOVEL
By KATHY CANNON WIECHMAN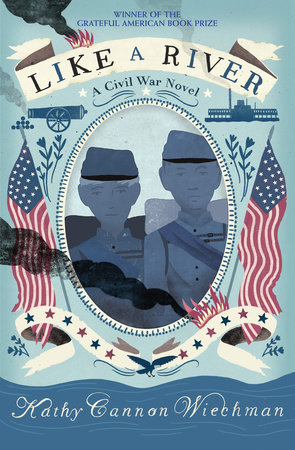 Like a River is a lyrical atmospheric first novel told in two voices. Readers will be transported to the homes, waterways, camps, hospitals, and prisons of the Civil–War era. They will also see themselves in the universal themes of dealing with parents, friendships, bullying, failure, and young love.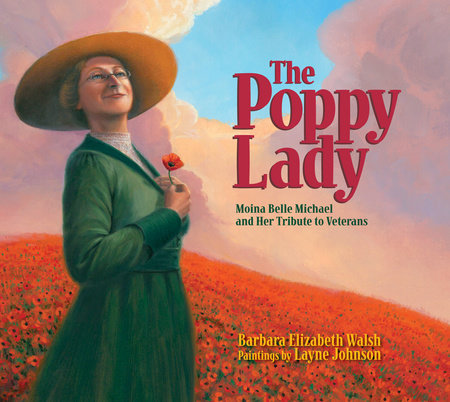 Here is the inspiring story behind the Veterans Day red poppy, a symbol that honors the service and sacrifices of our veterans.
STORIES OF AFRICAN AMERICANS AND THE AMERICAN REVOLUTION
By GRETCHEN WOELFLE
Illustrated by R. GREGORY CHRISTIE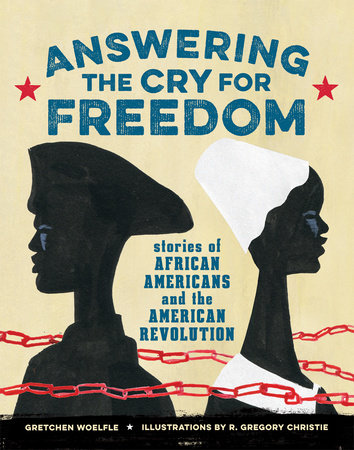 Uncover the lives of thirteen African-Americans who fought during the Revolutionary War.
GENERAL GEORGE WASHINGTON AND THE MARQUIS DE LAFAYETTE
By SELENE CASTROVILLA
Illustrated by DRAZEN KOZJAN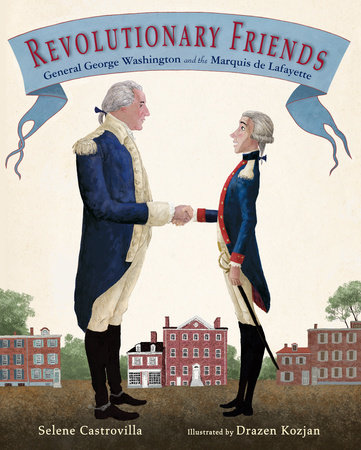 Young fans of the smash Broadway hit "Hamilton" will enjoy this narrative nonfiction picture book story about the important friendship between George Washington and the Marquis de Lafayette during the Revolutionary War.
JOHN ANDRÉ AND BENEDICT ARNOLD
By SELENE CASTROVILLA
Illustrated by JOHN O'BRIEN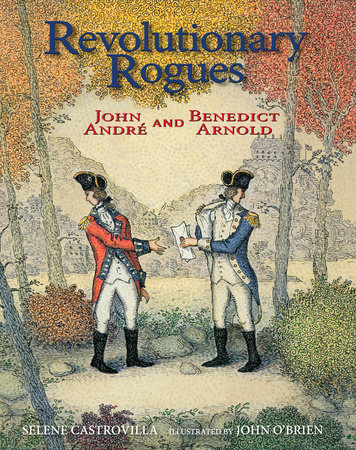 This is the story behind Benedict Arnold, the most famous traitor in American History, and British Officer John Andre. Young fans of the Broadway smash "Hamilton" will enjoy this riveting nonfiction picture book that unfolds like a play, telling a story from American history.
THE CIVIL WAR BATTLE AGAINST WOUNDS AND DISEASE
By GAIL JARROW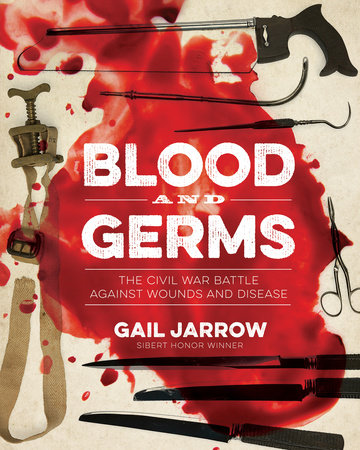 A Kirkus Reviews Best Book
An Orbis Pictus Recommended Book
A CCBC Choice
A Chicago Public Library Best Informational Book for Older Readers
A NSTA/CBC Outstanding Science Trade Book
The science and grisly history of U.S. Civil War medicine, using actual medical cases and first-person accounts by soldiers, doctors, and nurses, is explored in this fascinating nonfiction book for young readers.
THE HEROIC STORY OF WWI TELEPHONE OPERATORS
By CLAUDIA FRIDDELL
Illustrated by ELIZABETH BADDELEY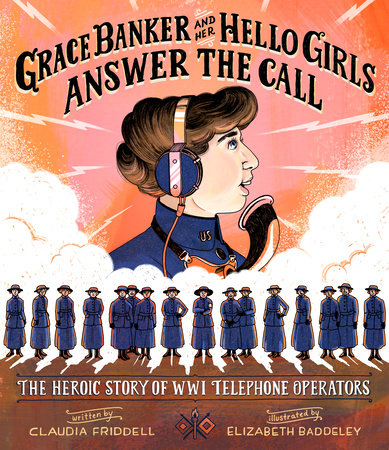 Led by twenty-five-year-old Grace Banker, thirty-two telephone operators — affectionately called "Hello Girls" back in the US — became the first female combatants in World War I.
HOW A PORCINE TRAGEDY TAUGHT ENGLAND AND AMERICA TO SHARE
By EMMA BLAND SMITH
Illustrated by ALISON JAY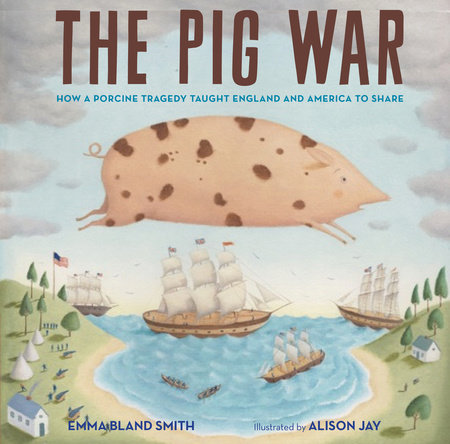 A NCSS/CBC Notable Social Studies Trade Book • Here is a true story of how the great nations of America and England almost went to war in 1859 over a pig–but learned to share instead.
ABRAHAM LINCOLN'S AGRICULTURAL LEGACY
By PEGGY THOMAS
Illustrated by STACY INNERST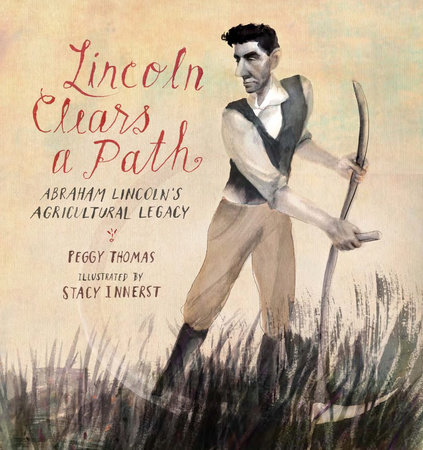 Throughout his life, Abraham Lincoln tried to make life easier for others. Then during the darkest days of the Civil War, when everyone needed hope, President Lincoln cleared a path for all Americans to a better future.
A WORLD WAR II BIOGRAPHY
By LOUISE BORDEN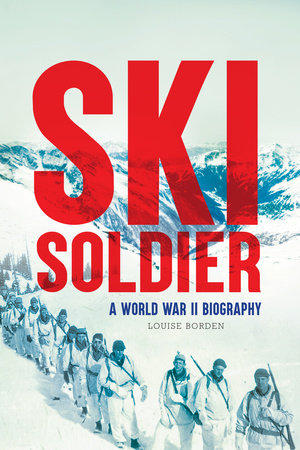 Ski Soldier is a true-life adventure that tells the story of Pete Seibert, a ski soldier severely wounded in World War II, who went on to found the Vail Ski Resort in Colorado.
FIFTY-FOURTH MASSACHUSETTS INFANTRY'S WAR TO END SLAVERY
By RAY ANTHONY SHEPARD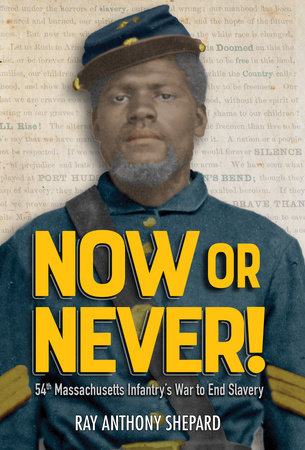 A Kirkus Reviews Best Children's Book • Here is the riveting dual biography of two little-known but extraordinary African-American Union soldiers in Civil War history—George E. Stephens and James Henry Gooding.
THE MAN, THE SOLDIER, THE MYTH
By BRANDON MARIE MILLER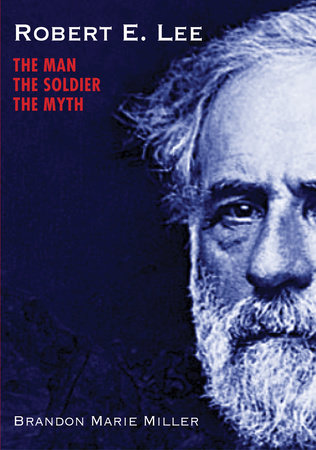 A Notable Social Studies Trade Book for Young People • A Bank Street College of Education Best Children's Book of the Year •  The life of one of the most mythologized men in American history, Confederate States Army General Robert E. Lee, is explored in this comprehensive young-adult biography.
A REVOLUTIONARY WAR TALE
By J. ALBERT MANN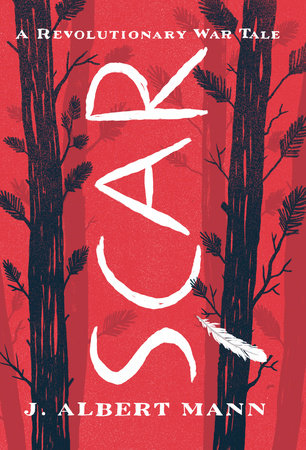 Sixteen-year-old Noah Daniels wants nothing more than to fight in George Washington's Continental Army, but an accident as a child left him maimed and unable to enlist… A riveting coming of age story, this book also includes an author's note and bibliography.